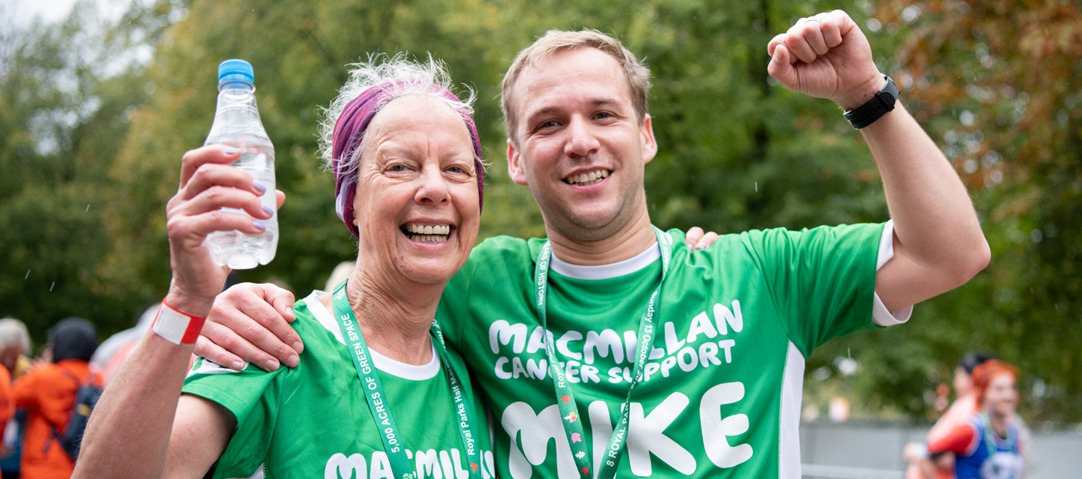 How to enter Run The Trail
Whether you are looking for a new way to energise your running experience or you packed in the pavements and discovered the joys of off-road running a long time ago, choose a trail distance to suit you and fundraise to support people living with cancer.

Run the day trails
Choose from the 10km or half marathon routes and invigorate your senses as you undulate through the woodland, heath, and lakes of Pippingford Park Estate.
Run the night trail
When the sun goes down, the adventure ramps up. With lighting displays and glow sticks leading the way, experience the thrill of trail running in the dark.
With all runners taking part to support Macmillan, enjoy being in the fresh air with like-minded participants doing whatever it takes to support people living with cancer.
The Run The Trail experience
We'll support you from the moment you sign up to the moment you cross the finish line.
Free Macmillan running top
Clearly marked route
Medical assistance
Post event sports message
Regular e-newsletters to keep you up to date
Please make sure you have read our Terms and Conditions (URL TBC) before signing up. You must be aged 18 or over on the day of the event to take part.
How your money helps
Donations make up 98% of our annual income so we simply couldn't do what we do without you. By pledging to raise at least £150 when you take part in Run the Trail, you will be helping to fund our vital services to help people living with cancer.
Ready To Join
By joining us you'll know that you're helping improve the lives of people living with cancer in the UK today.